I think these American Flag Sunflower SVG sets are the best patriotic SVGs I've found all season. And just in time for Flag Day today! Did you forget? I almost did…
I love the combination of these two quintessentially summer items. Sunflowers and American flags both instantly evoke images of heat waves, barbecues and fireworks. Don't you think?
And what better way to celebrate our flag than by plastering it all over the place? Yes please!
The first American flag sunflower SVG is probably my favorite SVG from the whole 4th of July season! Exaggeration? Maybe. But not by much!
There is just something about this particular design that really stands out to me. I think it has something to do with the mockup. The way the colors are just barely muted, giving it a slightly vintage vibe. Like it's a tried and true shirt, and not brand spankin' new.
Anywho.
As I think about it, it's really nice that the 4th of July follows right after Memorial Day. They might technically be separated by the month of June, but with the underappreciated Flag Day right in the middle of June, it makes for a nice long, fun, patriotic month!
I hope these summery SVGs help you create the perfect patriotic vibe for your projects!
---
This post contains products that I not only do I promote, but I believe in! If you click through my links, I may receive a small commission from anything you might purchase, at no additional cost to you! I hope you enjoy these products as much as I do, and thanks for supporting my blog!
On to my favorite American Flag Sunflower SVGs!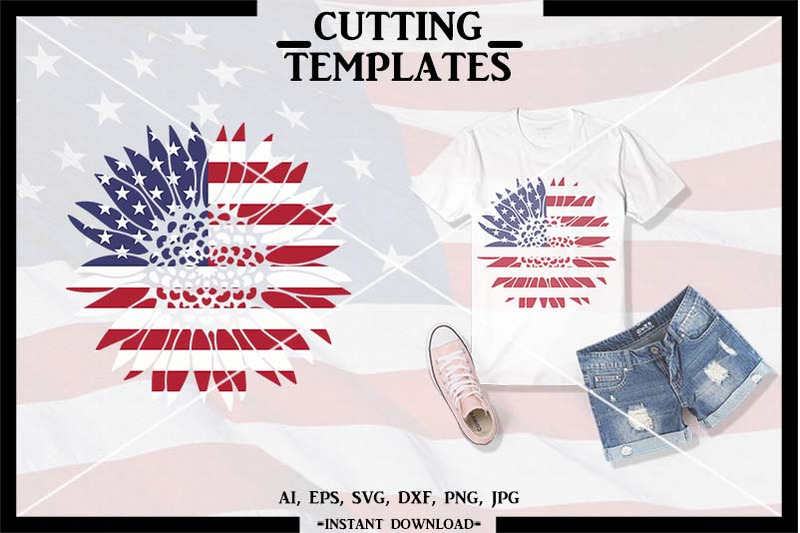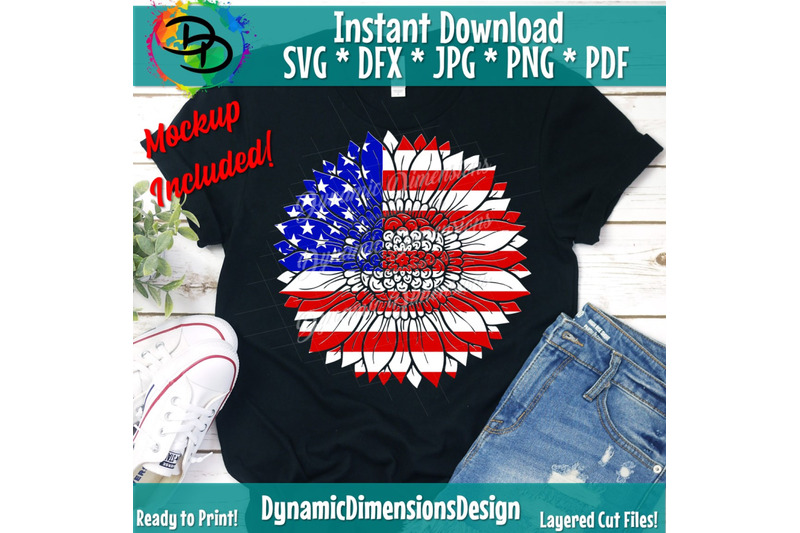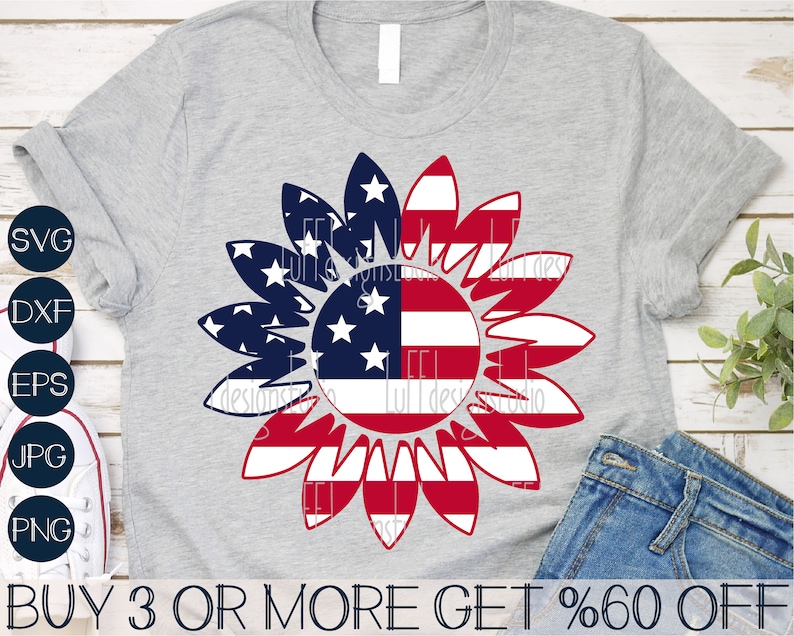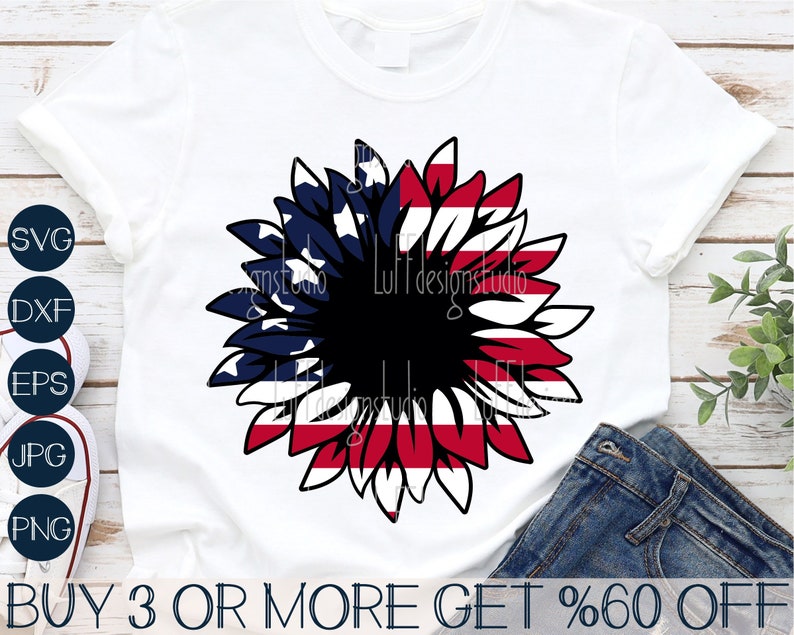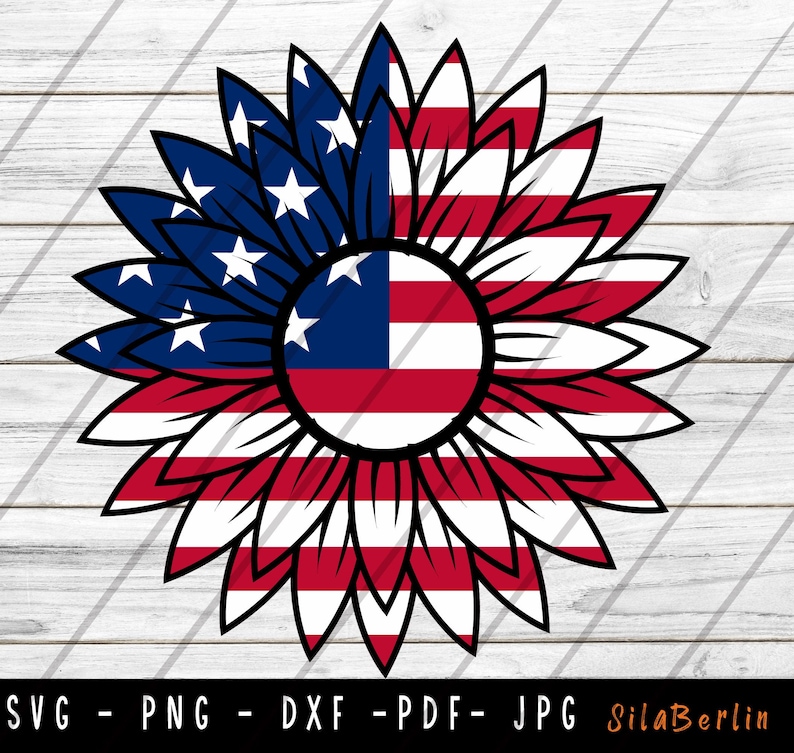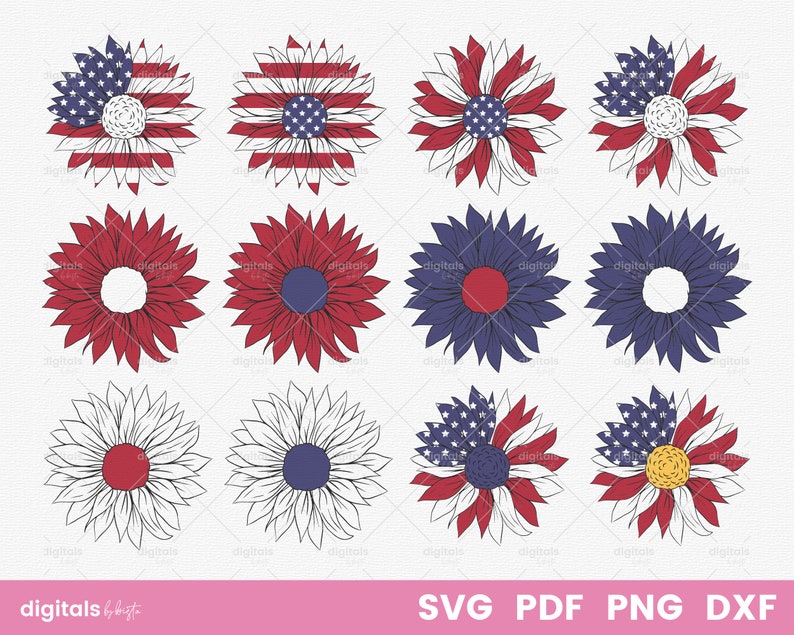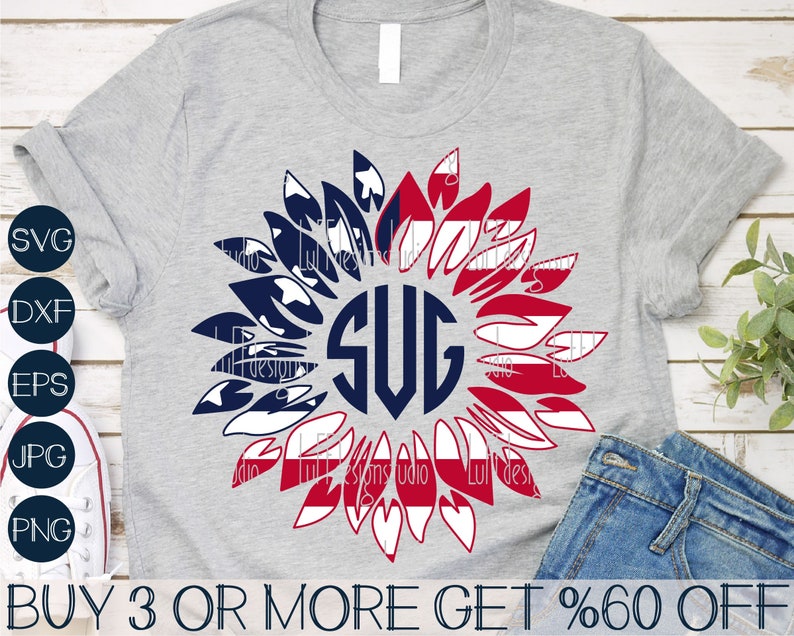 Aren't these SVGs so much fun? I hope you've loved them as much as I have!